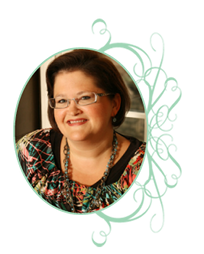 Is this your first time working with an interior designer? Using an interior designer is not just for the rich and famous. In fact, a good partnership with a designer can save you time and money down the road. No need to pore over sample books, drive from fabric store to fabric store, or agonize over furniture choices. Your first consultation with Kristine Robinson is a chance for you to talk and for her to listen. Here are some items to consider prior to your first meeting.
What's your style?

Isn't that for Kristine to tell me? Yes, Kristine will help you define your style. But first, think about things you like. Look through magazines. Cut out pictures of furniture you like. Browse through catalogs and find room photos that just seem to call your name. What might seem like a collection of mismatched pieces to you will help Kristine to guide you in making the best choices for your home.

What colors do you like?

This isn't a time to study paint chips in the hardware store. Instead, think in broad strokes. Do you have a favorite color? Is there a color that you just despise? You can even think about colors more generally—do you prefer earth tones to pastels? Look at the colors in your home—or wardrobe—already. You may already have a palette of colors that's really working for you. Kristine can help you identify colors that will work best for your design sense and life style.

How will you use the room?

Is the room a kitchen and party central? Will you use your family room as a game room, too? Does your master bedroom sometimes masquerade as an office? You probably wear several different hats during the day. Likewise, rooms in your home often have multiple functions and uses. Kristine can make sure that each room works hard to fulfill each critical family function. Information like this will help guide furniture choice, room layout, lighting and accessories.

What are your "must haves"?

In addition to color and style, think about any mandatory requirements that you might have. Do you want to make use of existing furniture? Is there an accessory that you'd like make more prominent? Do you want to incorporate design elements, furniture or accessories from another room in the home? Information like this will help Kristine better capture your overall vision.

What is your timeline?

Timing is also an important element to consider. Do you need the room complete before a big event? Let Kristine know your expectations, which will help guide her design recommendations. Custom pieces, such as window treatments, custom upholstery, or special furniture orders can take 6 to 12 weeks to complete. Subcontractors, like painters and installers, have to be scheduled as well.

What is your budget?

Budget, of course, is a vital consideration. Kristine's goal is to make interior design affordably fabulous. Be ready to chat with her about money you have allocated toward your product. She'll be able to guide you in making sure that each dollar spent has great return.

What will this cost?

Interior design is an individualized, organic process. Each project has its own unique timeline. Since Kristine Robinson uses a variety of methods to bill for her time and products, project costs vary greatly according to scope and style. Currently Kristine bills hourly at $150 and uses a minimum of cost plus 30% for merchandise and labor. The average for a single hourly consultation is between $200 and $300. For more information email Kristine and ask for a copy of her Description of Services which outlines the way Robinson Interiors charges for affordably fabulous designs.