Artist, Historian, Designer, Teacher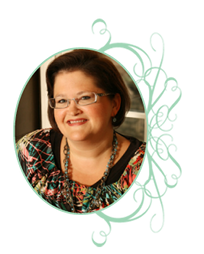 Kristine Robinson's creation of Robinson Interiors is a natural culmination of her talents and interests. A trained opera singer, Kristine has always been drawn to the arts. Kristine has a strong interest in history, specifically historic architecture. After a stint in real estate, Kristine was drawn to home interiors, where she can combine her love of architecture and art. As a parent herself, Kristine realizes the need that every busy family has to make each room of the home beautiful and functional.
Kristine has a multi-faceted approach to design: artistic beauty, architectural integrity, family functionality.
Her experience as a teacher shines through her interactions with each client. Kristine works to educate her clients about key principles in design, including color, scale, accessories and custom touches, to help keep them informed and engaged in the design process.
Clients are drawn to Kristine for her experienced eye and keen ear, attuned to listen to what her clients really need in their space. Kristine is both a designer and a resource. Her years of experience have culminated in a comprehensive list of artisans and sub-contractors. Kristine helps take the fear and trepidation out of decorating, with a team of skilled collaborators to help implement her designs. Kristine isn't just full of great ideas. Along with her team, she'll bring those ideas to fruition.
Kristine's portfolio of home design spans the country. Her innovative, beautiful, and functional designs have been featured in numerous designer showhomes, design publications, and on HGTV. To learn more, contact Kristine now.